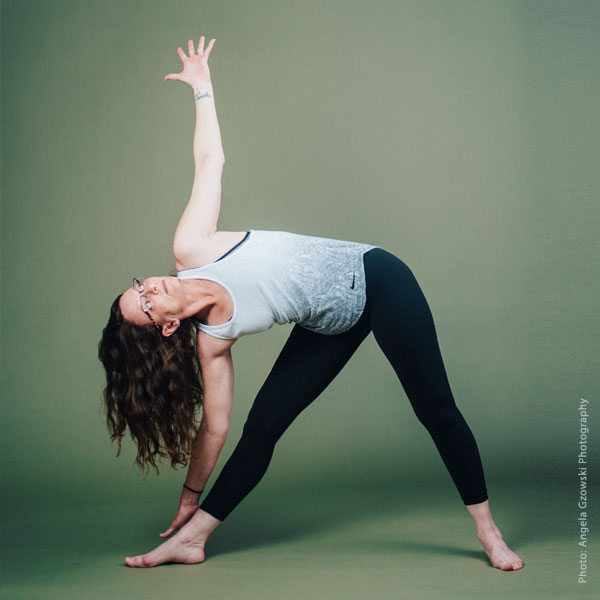 Dawna Marriott
President, Project Manager
Dawna joined Inkit in 1991 and became an owner in 1998. Before arriving in the north, in 1982, she graduated from Lethbridge Community College with an Honour's Diploma in Journalism. Dawna brings a broad knowledge of the north to our team, and her strengths lie in her ability to understand the intricate requirements of every project and to foster creative ideas. Her eye for detail guarantees accuracy and quality control, ensuring quality products – on time, every time.
Outside of work, as a certified yoga instructor, Dawna teaches at a local studio. She also dabbles in fine art with water colour and acrylic painting, and is dedicated to her husband of over 35 years and her three beautiful daughters, with their growing families.
Silke Jahn
Managing Director
Silke joined us in March 2020, bringing over 20 years of advertising and marketing expertise to our team, with a solid background in brand building, agency management and providing integrated creative communication experiences to clients. Her strengths have gained her many work accolades and awards from renowned global agencies. She prides herself in providing exemplary service to clients, strategically steering projects and campaigns, processes and operations, doing so in a focused, systematic, analytical approach, all of which is supported by astute business savvy.
Silke has a love and passion for animals and any spare time is
spent in nature. She is particularly keen on exploring her interest in photography to capture these special moments and definitely will
not experience a shortage of these in the north!
Dave Marriott
Advertising manager
Dave joined Inkit in October 2006, bringing 23 years of northern advertising experience and expertise. With a Communications Diploma from Lethbridge Community College and extensive experience in local, national and international advertising, Dave is an expert in his field. Having spent most of his life in the north, Dave also brings a true knowledge of the many intricacies, nuances and details it brings. He can ensure the most effective, appropriate and economical market reach for all advertising requirements.
After hours, Dave continues to believe in miracles – a direct result of being a Maple Leafs fan! This could also explain his love of Blues music and his tendency to get caught up in a never-ending list of home improvement projects.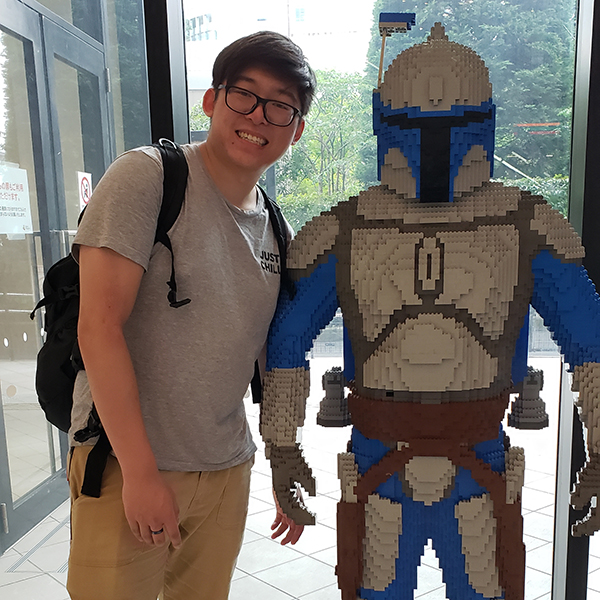 Nicholas Yuen, BCom
Advertising Coordinator
The newest member of our team, Nicholas has a strong work ethic and a focus on helping clients with their advertising and marketing needs. With a Bachelor of Commerce in Marketing from MacEwan University, and experience in the advertising industry, his areas of expertise include strategic marketing, electronic marketing, product management and customer service. His strong mind set, organizational abilities, attention to detail and willingness to get things done make him well suited to assisting our clients with ensuring their advertising and marketing needs are handled with care and precision.
Nicolas' passion away from the office, besides watching football, NBA and Formula 1, is travelling around the world and exploring different cultures (including the inanimate kind). As well, in an office full of dog lovers, he dares to have an affection for cats!
Kathy Gray
Advertising Assistant
We are thrilled that Kathy has recently joined our team. With 40 years of experience in the industry and a long-standing working relationship with Inkit, we are excited to add her knowledge, skills and expertise to our roster of talent. Her decades in the advertising industry have given her a keen sense for identifying messages that work and supporting client needs at all stages of the process. Kathy is a creative problem-solver who also possesses strong right-brain characteristics related to organizational efficiency and process flow management.
Kathy, too, is a huge Toronto Maple Leaf's fan. (Perhaps that's why she and Dave work so well together!) During her more than 20 years in Yellowknife, she has also been, and is, an avid volunteer with many organizations.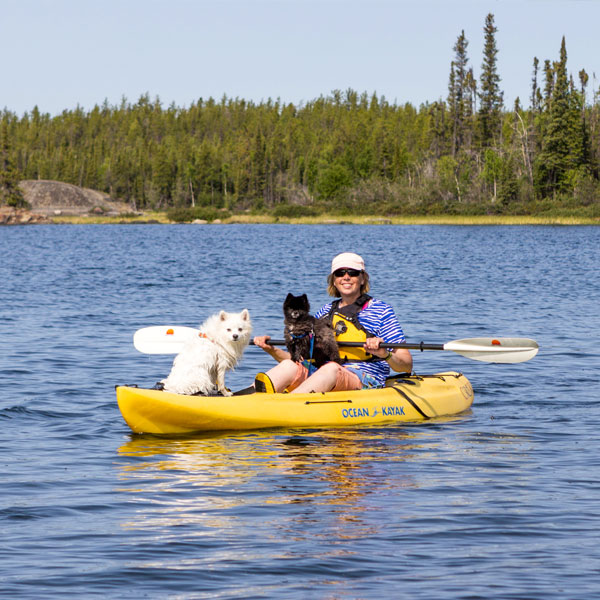 Rhonda Kennedy
Graphic Designer
Rhonda joined Inkit in late 2003, initially bringing exceptional expertise in production processes to our team. Over the years, as a multi-talented individual who is always in search of new roles, responsibilities and on-going learning opportunities, Rhonda has also become our lead designer (besides being our in-house photographer and production expert). Her attention to detail and insistence on quality – all viewed through a creative, visual communications lens ­– make her diversity an asset to our client objectives and a valuable member of our team.
When not working, Rhonda is all about kayaking, hiking, photography, and her "most awesome" dogs. And, if one outing can combine all her passions… then utopia has been achieved!
Rob Butler
CONTRACT DESIGNER
Rob joined Inkit as a partner in 1985 and was instrumental in the growth of the company. Although he left the north in 2005, and is no longer an owner, he continues to work for Inkit as a contract designer – whether for creative counsel, research/writing, detailed design work or to act as a sounding board and mentor. Rob works on design projects big and small, but especially loves forms; even he admits that is more than a little strange! Rob's passion for Inkit, his love of the north and his design experience continue to add value to our team and benefit our clients.
Rob, his wife Tannis, and their two rescue dogs from Fort Simpson, live in Calgary, but their hearts are still in the north. They always look forward to opportunities to visit, especially during cranberry picking season! Their two Yellowknife born daughters also live and work in Calgary.
Charles Yu Hiu Poon, B.Des.
Contract Designer
Charles joined our design team in November 2017, and although he has moved on to learn different skills, we still utilize his design expertise on a contract basis. With a Bachelor of Visual Communication Design Degree from the University of Alberta, graduating with honours, Charles' expertise runs the gamut from re-branding and identity management to gallery exhibits and multimedia. His conceptual mind and creative thinking, as well as technical expertise, allow him to see the bigger picture with each project he undertakes.
Even outside of work, Charles' favourite things are part of his creative sources: caffeine and travelling. No more need be said about caffeine! However, down to earth travelling – getting lost in unfamiliar places and mingling with locals – is always inspirational.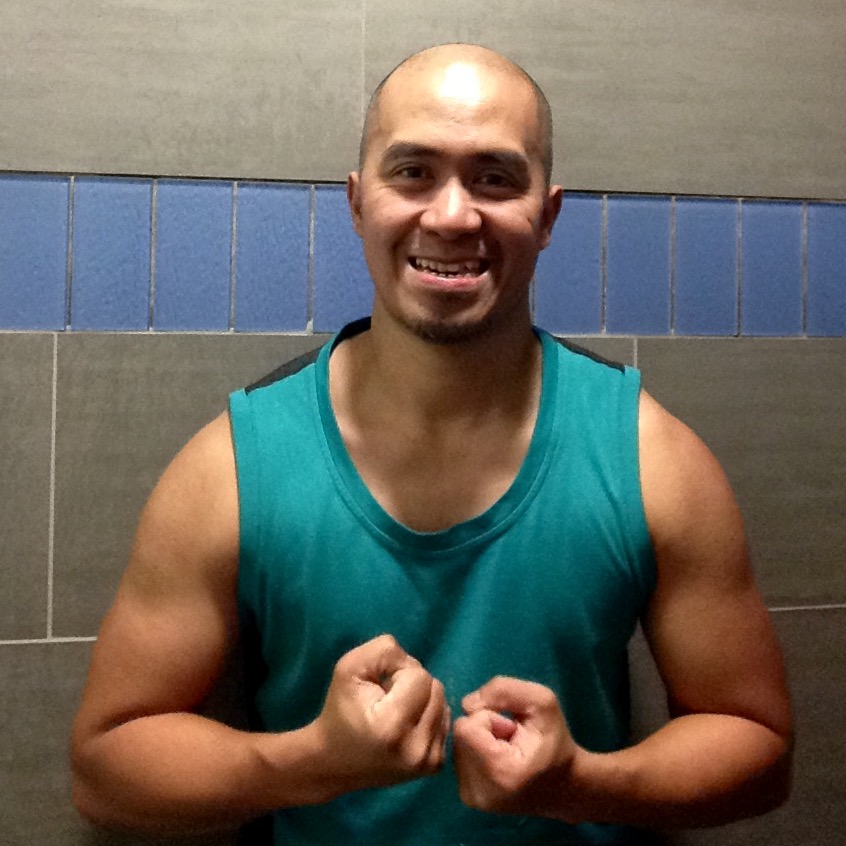 Steven Efondo, CDG
Contract Designer
Steven joined our team in November 2009, and although he left Yellowknife in 2013, we continue to utilize his creative talents. He has an Advanced Diploma in Graphic Design from Seneca College and a Bachelor's Degree in Computer Science from AMA Computer College. Steven has a wealth of experience using the most current design programs and he is also an illustrator. His creativity and versatility make him a well-rounded design expert who maintains a solid outcome for every project.
Steven's idea of relaxing on the weekends is watching sci-fi movies with his wife, three boys and little girl. He is particularly interested in fitness and is a regular at the gym. He also practices a love for photography whenever he gets a chance to be outdoors.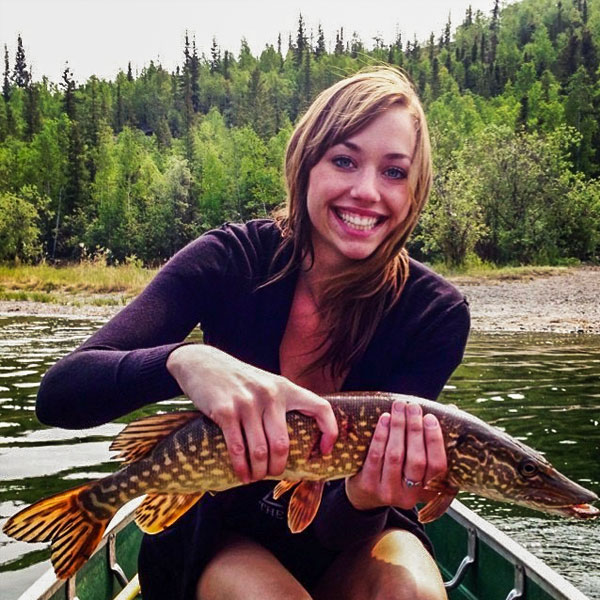 Samantha Marriott
Social Media Contractor
Samantha was born and raised in the north, leaving only to pursue her education. With a Degree in Business Administration and an Advanced Diploma in Marketing, Samantha has been providing Inkit with social media services since 2014. With her youthful flair, extensive education and experience with the north, she is a valuable asset to the Inkit team.
Outside of her work with Inkit, Samantha also works as a full-time Registered Massage Therapist. She fills her free time with books, dogs and nearly any and all outdoor activities!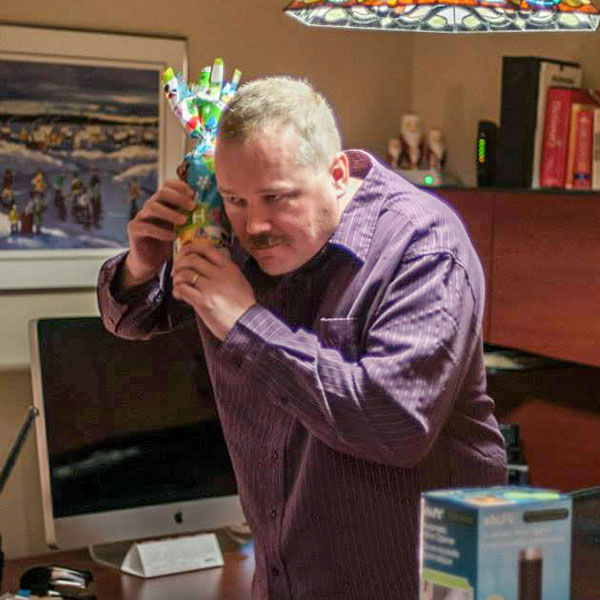 Jody has been in the north since 1997 and joined Inkit in 2011. He obtained his accounting certificate from Keyin College in Newfoundland. With over 24 years of experience in finance and administration, Jody oversees our accounts payable/receivable. Paying our bills is something we take very seriously and our suppliers thank us for it. We have an excellent reputation, which rides on the fact that we are reliable and keep all our accounts current.
When not working, either at Inkit or at his regular daytime job, you will probably find Jody at the hockey arena. With three young boys, Jody's life revolves around hockey practice, hockey games, hockey tournaments… hockey, hockey, hockey!